This is an epoch where millions of students pursue medical care careers. BAMS (Bachelor of Ayurvedic Medicine and Surgery) is a five-and-a-half-year degree program covering analyzes of the integrated traditional ayurvedic system and modern medicine. Out of 5.5 years in therapy, 4.5 years in nursing, and one year in an internship, this doctorate is highly appreciated in India and abroad.
Ayurveda is a field in medicine that has been getting recognition in the whole world for the past few decades. But if we look at the ancient history of India, we will come to know that this field existed from thousand years ago!
You may also hear about this once in your life. It is harder to become a BAMS doctor than an MBBS doctor. In AIIMS (A highly appreciated medical university in India ) the average salary of a BMAS doctor ranges from 1,065$ to 1,500$.
So, many students from an early age are interested in Indian tradition and history. Some take one step forward and decide to continue to make their career in this field only.
BAMS is the degree that is required to become "An ayurvedic Doctor."
Many students think that it is a good scope for a career in India only, not in the outside world. It is not correct, there are many job opportunities abroad too.
BAMS Graduates relevant jobs
Healthcare industries
Healthcare IT industry
Nursing
Insurance industry
Life Science Industry
Education/Academics
Pharmaceutical Industry
Well, What is the scope of a BAMS career abroad? Here is a comprehensive summary of the preview of BAMS.
BAMS graduates can be hired as Ayurvedic doctors, physicians, lecturers, medical officers, etc. The BAMS graduates get an average salary of INR 30,000 in India.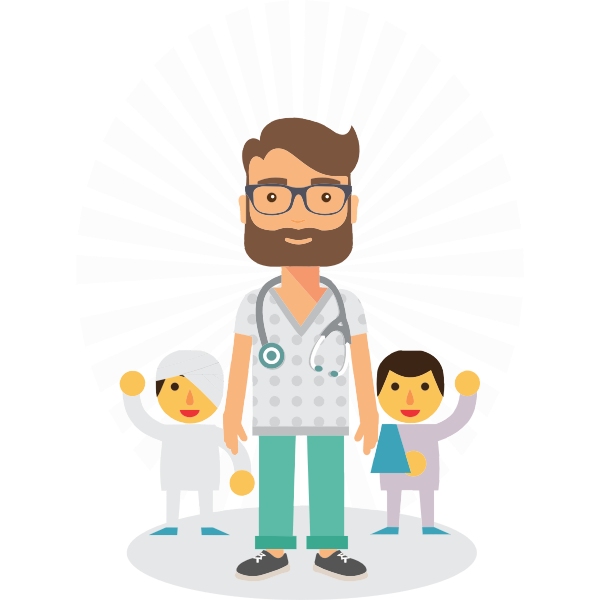 The reputation of Ayurveda is on the rise. Many recognized pharmaceutical laboratories provide research in this field. The rising healthcare sectors in different countries offer many job opportunities for these graduates.
Working in the UK can expect a minimum of 18000 pounds a year, or you can get a maximum of 40000$ a year.
Hospitals abroad haven't expanded opportunities for ayurvedic medicine, but some people set up private clinics to earn.
Some open their research centers overseas.
You can become an ayurvedic practitioner and work as an ayurvedic investigator abroad at private research clinics.
Steps are taken to boost our Ayurveda with other medical systems like ancient Chinese medicine or Japanese medicine.
Obstractions in Working
However, there is limited scope abroad. In some countries like the USA, many ayurvedic medicines are banned as lead content is high.
Do not expect an excellent salary abroad. BAMS people may claim that they are most wanted. But the fact is that it is not valid. Getting a license to practice abroad in Alternative Medicine( Ayurveda, Unani, Siddha, etc.) is difficult.
Ayurvedic practices are not well established abroad like the English medicine practices. To prove your capability and better compete, a master's degree is more helpful than only a Bachelor's degree.
How to get a Job then?
Those who know Pancha Karma or Spa may get postings in Massage centers in health resorts. In Gulf Countries, Singapore, and Sri Lanka, the local Hindus may prefer ayurvedic

Ayurveda is an excellent science in India, but job prospects are not much.
In India, BAMS doctor are getting very much salary.
Here are some stats-
| | |
| --- | --- |
| EXPERIENCE | AVG. SALARY |
| 1-2 years of experience | 3.3 Lakh INR |
| 3-4 years of experience | 3.5 Lakh INR |
| 5-6 years of experience | 3.6 LakhINR |
| 7-8 years of experience | 3.7 Lakh INR |
| 9-10 years of experience | 5.2 Lakh INR |
Stats
So you can see how much potential is there of a BAMS Graduate!
Some countries which supports Ayurveda
Such as Oman, Qatar, and Saudi Arabia can offer BAMS jobs where the salary can range between INR 25,00,000-30,00,000.
REQUIREMENTS
You should have experience in the Ayurvedic field for more than 2 years.
You should have excellent skills in the English language.
You should have cleared the MOH exam (click to know more)
HOPE YOU LIKE THIS ARTICLE!
IF YOU HAVE ANY DOUBTS PLS LET ME KNOW IN COMMENTS.